Time to take another great NY theater trip to see THE PIANO LESSON, the Pulitzer Prize-winning drama by the great August Wilson!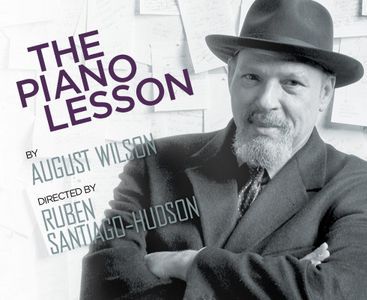 THE PIANO LESSON

by August Wilson

directed by Ruben Santiago-Hudson

featuring Eric Lenox Abrams, Chuck Cooper,
Brandon J. Dirden, Jason Dirden, Alexis Holt,
Mandi Masden, Roslyn Ruff, James A. Williams

Signature returns to the rich body of work of its 2006-07 Playwright-in-Residence August Wilson with a new production of his Pulitzer Prize-winning The Piano Lesson. In Pittsburgh's Hill District in 1936, the Charles family battle their surroundings and each other over their shared legacy -- an antique piano.

The fourth play of August Wilson's epic Century Cycle,The Piano Lesson is a stunning and moving drama of family, history, and survival.
Payments due by November 11, 2012