Marcia@walktallgirlproductions.com
@walktallgirlproductions
@blktheatronline
@walktallgirl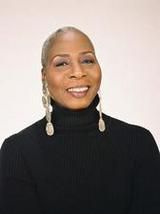 Marcia Pendelton
Photo by D'Ambrose Boyd
Black Theater Online Night @ Motown: The Musical
Event
Black Theater Online Night @ Motown: The Musical
When
Fri, Jun 07 2013 @ 8:00 PM - 10:30 PM
Location
Lunt-Fontanne Theatre
205 W. 46th Street
New York NY
Contact
Event details
Join Black Theater Online for its first Broadway outing ever! We have tickets for the hottest show on Broadway -- Motown: The Musical for Friday, June 6 @ 8pm. Tickets are $101 ($99 plus $2 handling charge. Regular price is $147). Payment is due immediately! This is a private group. Please do not join it unless you have received an invitation from Marcia Pendelton.
Connect with friends and make new friends!
Play the connect game!
Networking made easy and fun!
Meet people easily at this event by playing the Connect Game.
How it works!
Click the PLAY BUTTON and get 3 numbers
Go to the event with your 3 numbers.
Find people with your 3 numbers at the event
That's it! You are guaranteed to have the best time!
SAMPLE GAME TICKET
CONNECT-ae17-a482
CONNECT-e5bc-2f31
CONNECT-fc34-dbb1
Event Raffles - Enter FREE, win BIG!!
Event brought to you by
Web Master
© Copyright. Walk Tall Girl Productions.
All rights reserved