Marcia@walktallgirlproductions.com
@walktallgirlproductions
@blktheatronline
@walktallgirl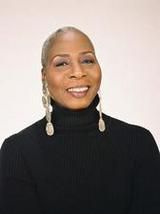 Marcia Pendelton
Photo by D'Ambrose Boyd
THE MINSTREL SHOW REVISITED
Event
THE MINSTREL SHOW REVISITED
When
Wed, Oct 28 2015 - Fri, Oct 30 2015
Oct 28 & 29 @ 7:30pm; Oct 30 @ 8pm
Location
NYU Skirball Center for the Performing Arts
566 LaGuardia Place
New York New York 10003
USA

Get Directions
Contact
Event details
Save $10 off regular ticket prices with code Spectrum1

NYU Skirball Center for the Performing Arts
THE MINSTREL SHOW REVISITED
Spectrum Dance Theater
Choreography by Tony Nominee and Bessie Award Winner Donald Byrd
October 28-30, 2015

In 1991 Donald Byrd created "The Minstrel Show" to critique the convention of blackface and to give historical context to the racially motivated murder of 16-year-old Yusef Hawkins. In the more than two decades since, Mr. Byrd has updated the work to reflect on contemporary race relations and recent killings, like those of Trayvon Martin, Eric Garner and Michael Brown. In "The Minstrel Show Revisited," Mr. Byrd's Seattle dance troupe presents a provocative fusion of entertainment and social indictment. Wednesday and Thursday at 7:30 p.m., next Friday at 8 p.m., Skirball Center for the Performing Arts, 566 La Guardia Place, at Washington Square South, Greenwich Village, 866-811-4111, nyuskirball.org.

Connect with friends and make new friends!
Play the connect game!
Networking made easy and fun!
Meet people easily at this event by playing the Connect Game.
How it works!
Click the PLAY BUTTON and get 3 numbers
Go to the event with your 3 numbers.
Find people with your 3 numbers at the event
That's it! You are guaranteed to have the best time!
SAMPLE GAME TICKET
CONNECT-28a9-670c
CONNECT-72e6-23c4
CONNECT-891a-e114
Event Raffles - Enter FREE, win BIG!!
Event brought to you by
Web Master
© Copyright. Walk Tall Girl Productions.
All rights reserved