Marcia@walktallgirlproductions.com
@walktallgirlproductions
@blktheatronline
@walktallgirl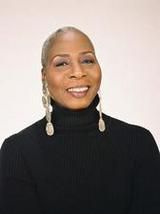 Marcia Pendelton
Photo by D'Ambrose Boyd
Black Theater Online Night at SCHOOL GIRLS; Or The African Mean Girls Play Wednesday, Nov 1 @ 7pm
Event
Black Theater Online Night at SCHOOL GIRLS; Or The African Mean Girls Play Wednesday, Nov 1 @ 7pm
When
Wed, Nov 01 2017 @ 7:00 PM - 10:00 PM
Location
MCC Theater at The Lucille Lortel Theatre
121 Christopher Street
New York New York 10014

Contact
Event details
Join Walk Tall Girl Productions/Black Theater Online for Black Theater Online Night at SCHOOL GIRLS; Or The African Mean Girls Play by Jocelyn Bioh. The performance begins at 7pm at MCC Theater at The Lucille Lortel Theatre. We will head around the corner to The Quarter for drinks (cash bar) and a meet and greet with the playwright.

Connect with friends and make new friends!
Play the connect game!
Networking made easy and fun!
Meet people easily at this event by playing the Connect Game.
How it works!
Click the PLAY BUTTON and get 3 numbers
Go to the event with your 3 numbers.
Find people with your 3 numbers at the event
That's it! You are guaranteed to have the best time!
SAMPLE GAME TICKET
CONNECT-5fbd-ff61
CONNECT-4e8d-cb2e
CONNECT-a34e-8509
Event Raffles - Enter FREE, win BIG!!
Event brought to you by
Web Master
© Copyright. Walk Tall Girl Productions.
All rights reserved